Articles
Details

Written by

Administrator

Category: Articles
Hits: 1001

Sydney Access Consultants are pleased to announce the opening of a new branch on the Mid North Coast. Sandy Gray, an architect and qualified access consultant, is partnering with this Hurstville based firm to bring access consultancy services to regional areas of NSW.
Gray has been actively advocating since the 1980s, for the rights of people with a disability to have equitable and dignified access to the built environment. In her roles as a senior architect with the ACT government, chair of the access committee with ACROD (peak body for disability sector) and later as an educator at TAFE NSW and the University of Newcastle, Gray's achievements in the access world are numerous. They include introducing Access checklists for the design and documentation of new public works, the publication of the first ACT Access Guide to Public Facilities, contributing to the drafting of the Adaptable Housing Standard (AS4299), initiation and management of ACT Architectural Access Awards, and planning access awareness training, education projects and events.
Improved access provides opportunities for people with a disability to access employment, education, services and social connection. Sydney Access Consultants, a registered NDIS provider, is an access compliance based firm with a difference. We are architects who can offer creative, practical and cost effective performance solutions to resolve most disability access requirements. Mid North Coast Branch offers the following services:  
•    Disability Action Plans to address current access issues and limit liability under the Disability Discrimination Act 1992 (DDA);
•    Access Audits for proposed developments to advise on compliance with access provisions of the BCA, Australian Standards and Access to Premises Standards;
•    Access Audits for existing buildings and facilities;
•    Home Modification advice to assist people with frailty or disability to remain living at home;
•    Performance solutions for existing access issues.
Gray's philosophy has always been that good design for inclusivity makes for common sense. It pays immediate social and economic dividends to include everyone and we are all the healthier, wiser and wealthier for it.
Details

Written by

Administrator

Category: Articles
Hits: 1547
North Sydney Office now open!
Sydney Access Consultants™ are pleased to introduce our partner, Reeshika Vallabh, who manages the North Shore Branch. As a registered, international architect, Reeshika applies a 'design solutions' approach to access problem solving, whenever possible, working directly with clients and their carers to facilitate a better way of life. She has been involved in access projects since 2012, where she then became an Associate Member of the Association of Consultants in Access Australia Inc (ACAA) in 2016.
Complementing her sincere and abiding interest in inclusive and equitable architecture, Reeshika has achieved notable expertise in access audit and compliance reporting, design for dementia, group home projects, and home modifications for people living with a disability. Her international projects located in Johannesburg, South Africa, consisted of in-depth social impact studies. Reeshika set out to research and address the needs of one of the city's most disadvantaged communities. Through her design strategy, she sought to instill dignity and equity. This remains a driving objective in her work.
Reeshika, brings a sense of peace and calm to any stressful project. She manages her projects with a lot of dignity and respect, in a professional manner. She thrives to ensure that her clients are fulfilled with regards to their access needs.
 Sydney Access Consultants™ provides professional services such as access audits and Disability Discrimination Act (DDA) compliance reports for architects, building designers, builders, project managers, building certifiers, government and other NGO agencies for all types of property development projects. We can add value with design specific BCA performance solutions that meet the unique demands of people with disabilities.
We provide:
·       Home Modification advice to assist people with frailty or disability to 
remain living at home; design for motor and neurological impairments including dementia
·       Aged Care / Seniors Living / Hospitals
·       Site audits to address current access issues and limit liability under the Disability Discrimination Act 1992 (DDA); 

·       Retail
·       Education Facilities
·       Parks and Recreation Facilities
·       Access Design Audits for proposed developments to advise on compliance with access provisions of the BCA, Australian Standards and Access to Premises Standards; 

·       Issuing of Design and project Compliance Statements; 

·       Performance solutions for existing access issues. 

·       Research and Design for disability
Sydney Access Consultants™, is a registered NDIS service provider as well as an access consultancy offering a wealth of collective experience. We are architects who specialise in access consulting, all members support each other in a joint commitment to promote fair and equitable access for everyone in the community.
Details

Written by

Administrator

Category: Articles
Hits: 1265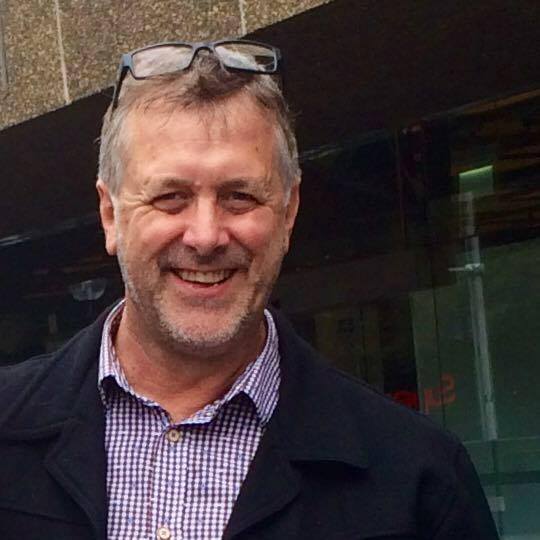 Unlike the rest of Australia, every house in Sydney carries a price tag of, on average $1m, so throwing a few thousand bucks for a really good architect's advice is even more difficult to afford, but potentially something that can save you a million dollars!!
Details

Written by

Administrator

Category: Articles
Hits: 2921
RESPONSE
Your project requires a "BCA Performance Solution Report" but these must be prepared independent of the Principal Certifying Authority. 
Sydney Access Consultants have the experience, expertise and wherewithal to specifically address the identified area of concern to assess whether it can equal the deemed to satisfy provisions of the statutory requirements, or alternatively provide practical advice to achieve a suitable outcome by discussing your design alternatives with you.
BCA 2016 requires a record to be kept of each Performance Solution and prescribes the information required to be retained. This technical document is the product of our services.
PERFORMANCE SOLUTION FEES
Our total fee for the preparation of the performance Solution Report for your project is calculated on a bottom up basis to suit your brief.
MOBILISATION FEES
Typically, mobilisation fees are payable upon commencement, and the balance is due and payable upon issue of the draft report (100% payment is payable prior to release of our authorised report). 
COMPLETION
If commissioned, I am able to complete the draft report for your review within 48 hours.
DISCRETION
The Disability Discrimination Act (DDA) provides few discretionary dispensations to apply in express circumstances. These may be applicable to your project, but I can only assess whether they apply on a case by case basis and by a very thorough examination of the circumstances, the Australian Standards and the DDA as it applies to the Building Codes.
RELIANCE ON THE USE OF PERFORMANCE SOLUTIONS IN THE CONSTRUCTION INDUSTRY
Sydney Access Consultants apply regional best practices, informed by experience, industry conferences, forums, discussions and ongoing education, research and training in the field of Access Consulting however, the responsibilities imposed on you by the DDA cannot be abrogated. Public Authorities, organisations and individuals must therefore satisfy themselves that the recommendations offered in our reports protect their interests. 
To be perfectly frank, a certifying authority is never obliged to accept the alternative solution offered by any professional access consultant. Acceptable Performance Solutions require that the team get together and agree on an acceptable strategy. A draft report, on your instructions, is always forwarded to your principal certifying authority for their comment to ensure that your efforts will satisfy the certifier.
YOUR FUTURE DISABILITY ACCESS PLANNING
We advise that legal issues in the area of anti-discrimination law are in the process of change and that many areas of the legislation remain untested in the courts. Until Judges settle questionable interpretations of the Disability Discrimination Act's requirements we must rely on educated opinion. In addition, constant change is occurring in relation to the various applicable Australian Standards and in our Building Codes, as well as within our area of expertise. Our industry guides professional access consultants through the Association of Access Consultants Australia, by way of regular conclaves of the membership for the purpose of professional development research and for development of a consistent approach between experts in this field, and Sydney Access Consultants staff are active participants in this process. 
We offer you a professional standard of advice as of the moment, but by reason of the potential volatility of change, building owners and occupants are encouraged to consider revisions in Standards as they arise with due reference to the potential for additional statutory obligations and risk of further liability in future. Clients are encouraged to continue to review their approach to disability access, and into the future, beyond this report, we remain available to assist you. 
DISCLAIMER
While a professional standard of care will be taken by Sydney Access Consultants in preparing a Performance Solution Report, Sydney Access Consultants does not accept responsibility or liability for the result of specific action taken on the basis of this information nor for any errors or omissions.
If you have any questions, please call at your convenience on 0295863111
Gary Finn
Architect Principal #5774 (NSW)
Details

Written by

Administrator

Category: Articles
Hits: 1160
NSW Aged Care facilities are occupied at a rate of 95% capacity which ensures that entry costs will increase year upon year.
In NSW the average entry price is approximately $250,000 for the moment, in the form of a refundable accommodation bond. However, expert predictions are that aged care providers will need to increase entry level prices of aged care facilities to approximately 75% of the average house prices in the surrounding precinct. For the majority of Sydney this would mean an entry price of approximately $750,000. So much for tough love.
If you're lucky enough to have purchased a home in Sydney years ago, there'll be precious little remaining to leave to your children when you sell it on to purchase your way into a retirement facility. That's if you can find one with vacancies. Typically 70% of your "refundable accommodation bond" is returned, usually without accruing any interest attributable to your estate, when your surviving family could benefit from it.
Whether aged care providers will implement these increases remains open to cynical debate, however, construction costs and land limitations are the apparent driving forces in the Sydney market, so the odds are stacked in favour of significant increases. 
ACFA (the Aged Care Financing Authority) estimate that an additional 86,000 places will be needed in the next 5 years and although this figure includes demands estimated Australia wide, on present forecasts, the industry is most unlikely to meet this future demand with self contained accommodation.
Home Care represents the government's present best strategy for picking up the expected overflow. So over the next 5 years we expect the larger Aged Care providers to include Home Care services and home nursing to clients in their existing homes.
In 2011 the Federal Government implemented its "Livable Housing Design Guidelines" for just this purpose, but punters seem less aware than they ought to be.
If I were a forward thinking future retiree, I'd be contemplating making my current home one that can be adaptable for future use, and as a property investor, Im thinking that demands for such homes will undoubtedly increase. That's when you'll need a competent architect, experienced in accessibility.
Gary Finn   
Read more about it here: why-is-aged-care-changing
---