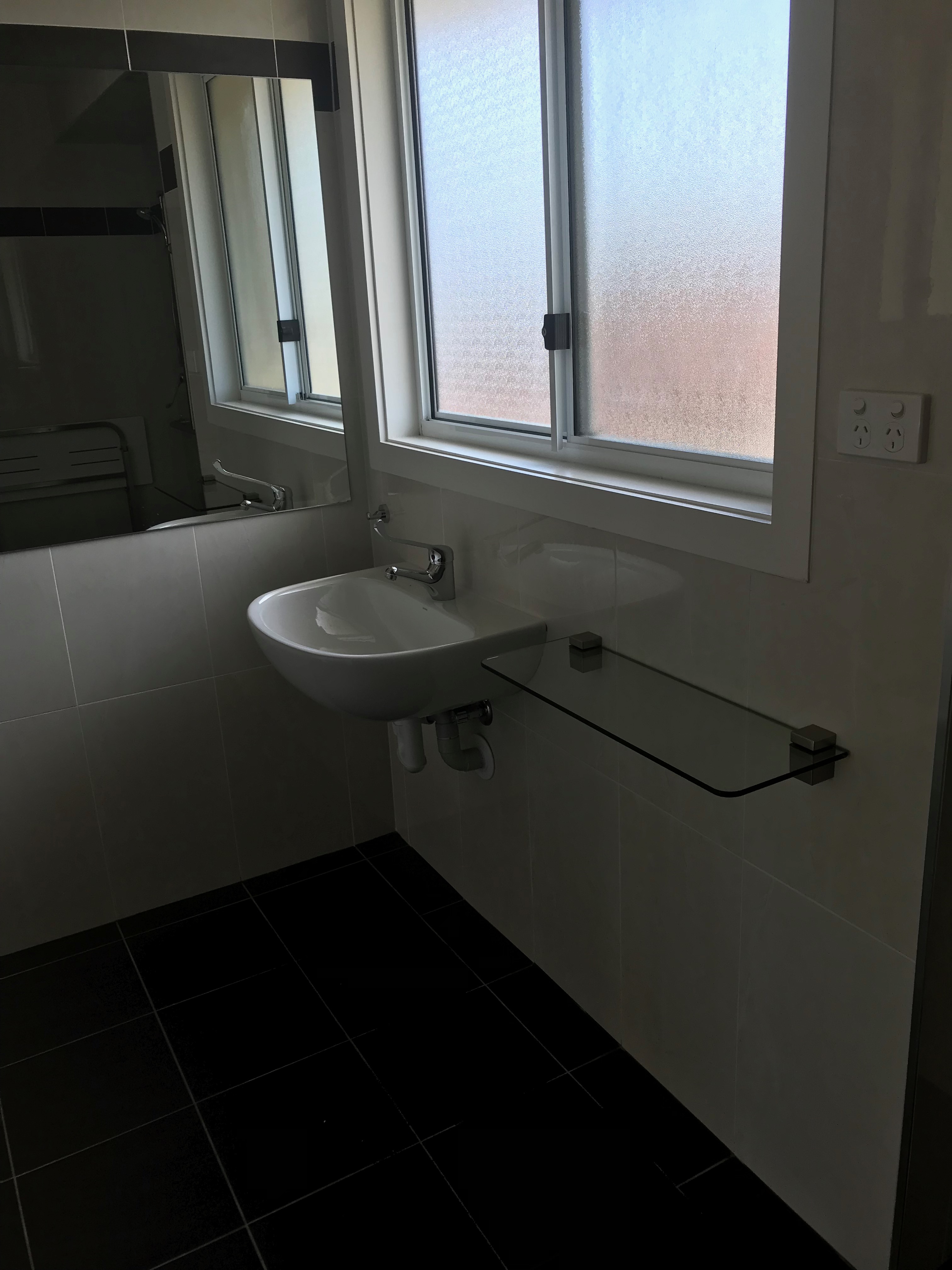 You're a tenant and you're establishing a new business, a restaurant for example, in a building that is required to be accessible, and you're wondering about that new toilet. Should it be accessible? Where do I start? What are the regulations for a disabled toilet in NSW?
Don't get caught out. In our restaurant example, the building code in NSW requires accessible sanitary facilities where there are 20 or more occupants in the building. If your building has accessible facilities for use by your patrons, then you're in luck. Otherwise, you'll need to provide an accessible WC capable of compliance with the Australian Standards 1428.1. There are very few exceptions established by an examination of the Disability access to Premises Standards 2010, which we can assess only by examination of the peculiar circumstances of your development.
Depending on the door location and plan layout of fitments, the space required for circulation space within an accessible toilet must be at least, say 2640 x 2100mm,  clear of wall linings, tiles and so on. 
There are also mandatory inclusions for instance:
An accessible pan & seat
Grab rails and back rest
A vanity basin without plumbing protruding underneath and onto the floor
A shelf
A coat hook
A door with a minimum clear opening of 850mm (a 920 door leaf might just achieve that depending on the installation technique and thickness of the door).
Adequate lighting
A non slip floor surface
It's a best case scenario to send us your plans prior to the commencement of construction so that your layout can be certified as capable of compliance prior to your commencement. We get calls from people who have been rejected by there certifier on completion, every week. You don't want to be that person.